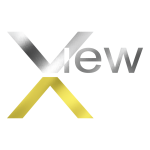 MARKETING
We have also specialized in different areas of Marketing, in order to offer one-stop-shop service to our Customers.
Creative Design
Whether it's mobile apps, responsive websites or creative campaigns, we create beautiful online experiences that engage and convert naturally and effectively.
Brand Strategy
When it comes to having a brand strategy, it's not enough to simply have a few bullet points of what you want to do. Brands today need both a thorough understanding of why they choose certain strategies and a detailed outline of what their strategies will be. Let us help you!
Social Media
Social media has changed the way brands and consumers come together. Now it is only with help of the most practiced and tested social media management tools that brands can monitor, respond and keep up with the consumers' choices and achieve the best impact.
Digital Marketing
Having a good looking website just isn't enough. You need to be able to reach new customers through SEO and SEM. Think for yourself, when you do a search on google. Our constant digital marketing efforts will bear good results.
Copywriting
Whether you're looking for lead generation or sales, marketing a service or just promotion, we create content fit for your needs and your Customers.
Video
We are also a video production agency, which means we produce engaging videos that are guaranteed to hit your business objectives. Our experienced team takes complex marketing messages and turns them into clear, concise & impactful videos.
Photography
Looking to organize a photo shoot for your new product, service, website portfolio, your references or company catalogue, you are at the right place.
Event
Need help organizing the event?
We can help you with everything one event needs – promotion, organization, bookings, suggesting venues, creating checklists, pre event and post event activities.
We can also help with organizing webinars as well.
2D/3D Animations
We offer 2D and 3D animation services as well. Anything from modeling your new product to creating fully animated videos.