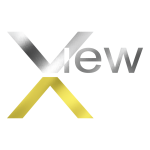 CONSULTING
We also can provide advice, guidelines and a road map for sourcing, utilizing and managing IT assets and resources.
We can provide organizations with best practices for using IT solutions and services for their business objectives and in solving their problems.
We can consult and help implement websites, software, network infrastructure, cloud environments, ERP and other IT business solutions.
We can help you with:
Understanding and analyzing the IT requirements of the organization.

Advising IT solutions and services based on requirements.

Managing and supervising the implementation process.

Helping organizations and employees with the change management process.

Organize and establish a workflow.
Get in touch.