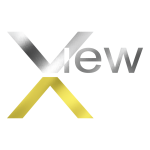 ABOUT
We've been helping companies succeed online for over a decade!
Welcome to the world of digitalization where everything has been reduced to a single screen. The Internet has made our world a global village where one can find anything just around the corner, only a single click away. All the information available has been piled up into a single tree from where you can pluck the data easily; you just have to use the unerring source for it. Yes exactly, we are the solution to your all digital problems.
We offer one-stop-shop service to our Clients.
QUALITY SOLUTIONS, FOR CONSTANTLY CHANGING DIGITAL WORLD
We create Amazing Products
We've been working closely with startups, small businesses and large international corporations to design better websites, services and online products for more than 10 years. We create and develop brands, websites and web apps with delightful, intuitive user experiences and interactions which work beautifully across all devices.